What Is Crossfit?
Curious about CrossFit? Want to learn more? Here's a good place to start
Our Membership
Our training philosophy at South Charlotte CrossFit combines the principals of CrossFit, CrossFit Endurance and Special Operations training methods, to form a proven and demanding training experience.
Meet The Team
Our trainers are some of the best when it comes to survival of the fittest
What is Crossfit?
CrossFit is the principal strength and conditioning program for many police academies and tactical operations teams, military special operations units, champion martial artists, and hundreds of other elite and professional athletes worldwide.
Our program delivers a fitness that is, by design, broad, general, and inclusive. Our specialty is not specializing. Combat, survival, many sports, and life reward this kind of fitness and, on average, punish the specialist.
The CrossFit program is designed for universal scalability making it the perfect application for any committed individual regardless of experience. We've used our same routines for elderly individuals with heart disease and cage fighters one month out from televised bouts. We scale load and intensity; we don't change programs.
The needs of Olympic athletes and our grandparents differ by degree not kind. Our terrorist hunters, skiers, mountain bike riders and housewives have found their best fitness from the same regimen.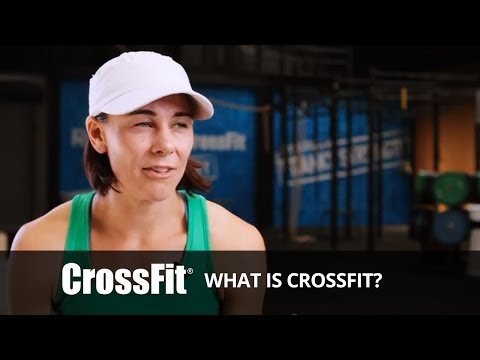 South Charlotte CrossFit is a coaching/training facility. You will have certified CrossFit trainers coaching every single day. At a local globo gym like the YMCA or 24 hour box, you may only pay $50 a month. This small fee simply gives you access to their gym. Inquire about personal training there and you'll see the value of our Coaching Membership. In our mid-atlantic region, 12-15 personal training sessions can cost you over $700 per month plus the cost of membership/access fees.
We are a (incredibly small) fraction of that price — you will get better results, have a support group of fellow like-minded trainees, and actually WANT to work out.
Our goal is to bring our Coaching Membership to you at the most affordable rates possible, which is why we are the most affordable CrossFit box in town (check, we truly are). In addition to professional training, with every new membership you will also receive a free CrossFit nutritional packet
Monthly membership fee also includes complementary running and/or swimming plans; to further your athletic development away from the gym. Challenge yourself with the same fitness tools implemented by US Special Operations Teams. Daily group WODs (workout of the day) coached by prior Special Operators and certified CrossFit trainers focus on functional strength, speed, endurance, power, core development, nutrition and of course our community. Break the mold!
What Membership is right for you?
Type
Monthly
6 Month Contract
12 Months Contract

Single Unlimited

$155

$140/mo

$130/mo

AM ONLY

$140

$130/mo

$120/mo

Special Operations Prep

see: SOF WODs

$130

$120/mo

$115/mo

Military/Fire/Police/Full Time Student

$120

$110/mo

$100/mo

2X/Week

$100/mo

$100/mo

$100/mo

Family Add-on

$100 per person/mo

$100 per person/mo

$100 per person/mo
Corporate/Group Rates
*Minimum of 5 athlete sign-ups required to receive these specialty rates, for more information please email: SouthCharlotteCrossFit@gmail.com
| Type | Monthly | 6 Month Contract | 12 Months Contract |
| --- | --- | --- | --- |
| Single Unlimited | $120 | $110/mo | $100/mo |
| 2X/Week | $95/mo | $90/mo | $85/mo |
***When you decide to join: In order to ensure your safety and that each of our athletes is well versed in the basics of CrossFit, each new member must attend TWO fundamentals classes (one part 1, one part 2) before you can join the normal CrossFit classes. Price: $25/class
Jeremy
Co-Owner
SCCF, RTCF and SOF WODs head programmer and competition team coach
Certified Crossfit, CrossFit Endurance, CrossFit Mobility, OPT Program Design, OPT Assessment Module, OPT Business Systems, Kettlebell, ACE Instructor and CrossFit Judge
Training with CrossFit principals since 2005
Competed in the 2009 CrossFit South West Regional Qualifier
Former Pararescueman with the United States Air Force – Elite Special Operations Unit
Member of the University of Tennessee Men's Swimming & Diving Team, 1998-2002 (Captain in 2001)
Former American Record Holder, National Champion, US National Team Member, Olympic Trials Finalist and 13x D-I Collegiate All American swimmer
Nationally registered Paramedic
Known for having copious amounts of food in his beard.
Abby
Co-Owner
SCCF, RTCF & SOF WODs Operations Director & Coach
CrossFit Level 1, USAW Olympic Lifting Level 1 Certified Coach, CorssFit Kids, OPT Business Systems and CrossFit Judge
Bachelor of Science in Management and Law from Eller College of Management – University of Arizona
President: Eller Philanthropy board
Business Consultant – University of Arizona, small businesses of the greater South-West region
Former competitive volleyball player and competative CrossFitter
Considered the 'hippie' of the gym & Always wears mismatched socks, life's too short
Vann
SCCF Head Coach
CrossFit Level 1 Certified
USAW Olympic Lifting Level 1 Certified Coach
Functional Movement Screen Certified
Carl Paoli Gymnastics Seminar
Certified CrossFit Judge
Training with CrossFit principals since 2009
Competitively training for the 2015 Reebok CrossFit Games
Currently studying for bachelor degree in Nutrition
Former Competitive baseball player
2nd place Men's RX – Metro CrossFit Throwdown '12
Goes months between nail trimmings, its manly
Rick
Crossfit Level 1 Certified Coach
USAW Certified
Training with CrossFit principals since 2011
Former NASN Certified Sports Nutritionist (2004 – 2010)
Served with two US Army Reserve SOF Units (a long time ago)
Former Elite Level Road & Mtn Cyclist (1999 – 2004)
Chief Financial Officer of Big City Cycling Foundation (2008-2010)
Former Rock Climbing Guide – climbed extensively through to US & Mexico to include Yosemite, Tetons, J-Tree, Utah, Colorado & throughout the Mid-Atlantic
Bachelor of Science in Economics & Religion from Virginia Commonwealth University
Avid surfer – California, Baja, Oahu & Kauai
Known for buying lots of tequila shots
Matt
SCCF Coach
Certified Crossfit Instructor
Certified CrossFit Endurance Coach
Certified CrossFit Judge
Training with CrossFit principals since 2008
Virginia born & raised
1st place Men's RX – Metro and Steel Creek CrossFit Throwdown's '12
Climbing and outdoor enthusiast, grew up involved in lacrosse, track, rugby, wrestling & cross country
Brian
CrossFit Level 1 Certified coach and CrossFit Judge
One of SCCF founding members
Graduated with BA in accounting from University of South Carolina
Former competitive basketball, baseball & tennis player
Training for 2014 regionals and 2015 Reebok Crossfit Games
Put on this earth to break Vann's PRs
Jill
CrossFit Level 1 Certified Coach
Certified CrossFit Judge
Training with CrossFit principals since 1994 & didnt even know it – officially since 2012
BS in Sports Marketing & MBA in Management – Peidmont College
Former collegiate athlete – Volleyball, Soccer, Softball
Former collegiate volleyball coach
Volleyball club coach for Georgia Junios ('09-'12) & Carolina Storm ('10-'13)
Grew up involved in gymnastics, sports, weightlifting & competitive family game nights – YATZEE!
Worm
CrossFit Level 1 Certified Coach
CrossFit Mobility Certified
Certified CrossFit Judge
Training with CrossFit principals since 2012
BS in Information Systems Management – UNC Greensboro
BS in Digital Art and Animation
Former competitive baseball and football player
Former 'Globo gym' personal trainer and power-lifter
Athletic Carnivorous Computer Geek specialized in developing a Supple Leopard nation!
Karl
CrossFit Level 1 Certified Coach
Certified CrossFit Judge
Training with CrossFit principals since 2011
SCCF Founding member
High School State Champion lacrosse player, played a season at collegiate level
Currently High School lacrosse coach
Studying for political science degree at UNCC
Training for a Special Operations Career
Known for being the loud mouth at the gym & be heard screaming expletives and guttural noises
Nic
SCCF Coach, Competitive CrossFitter
CrossFit Level 1 Trainer
CrossFit Coach's Prep Course Trainer
Over two years CrossFit coaching experience
Over three years of practicing the CrossFit methodology
Former gymnastics tumbling coach
Graduated with a BA in English, minor in Linguistics from the University of South Carolina

Competitive Gymnastics, Track, Basketball background

Known to attempt feats of ridiculousness with complete disregard of consequential injury
Watts
CrossFit Level 1 Certified
SCCF Coach
Firefighter for local Charlotte FD
Combat Medic in the Army Reserves
Loves to give cheesy motivational speeches
Trevor Britton
SCCF Olympic Lifting Coach
Joined team MDUSA in June 2013
7th place 2013 national weightlifting championships 85kg class
Pendlay level 1 and 2 certified
Personal Records:

snatch 150kg (330lbs)
c+j 165kg (363lbs)
clean 175 (385lbs)
back squat 231 kg (510lbs)
front squat 215kg (473lbs)
deadlift 250kg (551 lbs)
Heather – Intern
senior at Queens University of Charlotte major in interdisciplinary human services (kinesiology) with a minor in psychology
• Member of queens women soccer from 2011-2013
• Two time United States Women Deaf Soccer medalist-current player
• Born with a hearing loss – and kicks ass
•Competitive CrossFit athlete & competitor
•love the outdoors, snowboarding, hiking, and always up for a great movie
Chupa
South Charlotte CrossFit & SOF WODs mascot
Specializes in gym mischief
4 year old rescue that loves all of our members, expect to see her around a lot!
Diesel
South Charlotte CrossFit & SOF WODs' newest mascot addition
Specializes in giving kisses and laying his 90LBS on top of you
Lover & protector
3 year old rescue that loves all of our members, expect to see him around a lot!